'There is no health without mental health.'
World Health Organization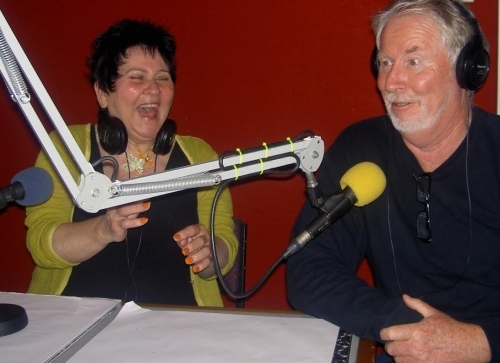 That's a message hammered home by award winning mental health radio, Take It From Us. For more than two decades, this mental health show – the longest running radio in New Zealand to delve into "psych stuff" – nails the key issues in mental health, and identifies ambassadors for hope and recovery. One other key priority is to drive home just how damaging people's judgments and prejudices can be. That's called discrimination, and it's the biggest barrier to people getting better…seeking housing…finding work…gaining independence and being included in their communities.
Living on social welfare ain't fun yet the stats reveal that people with lived experience of mental health are more likely to be on a benefit, be unemployed, in poor housing, and live shorter lives than the rest of New Zealanders.
For these reasons, Take It From Us has supported the Equally Well campaign to address such inequalities. That's just one of a myriad of topics canvassed by host Sheldon Brown on this weekly PlanetFM access community radio show. Its success -measured by nine PlanetFM Micie awards in as many years, and a runner up in the 2013 NZ Radio Awards – is reinforced by what guests and listeners say about the show.
Hits on www.planetaudio.org.nz/takeitfromus have put Take It From Us in the top 10 among PlanetFM broadcasters for some years and a consistent third place in 2015 & 2016.
The show is hosted by Framework's, Sheldon Brown, a former newspaper journalist, and public relations consultant, who experienced depression and anxiety over several years of his corporate career.
"Hosting the show with that experience gives credibility, and awareness, of what helps and what doesn't in addressing mental health, and generating mental wealth," Sheldon says. "I couldn't do this job without personal experience, which provides understanding and empathy towards the challenges of mental distress, and how challenging it might be for some guests to even get to the radio studio and do an interview."
Sheldon rates the hosting of Take It from Us as a "great privilege" and an opportunity to combine interviewing skills and personal mental health experience to reveal some incredible recovery stories, and the conquering of guests' challenges from abuse, family or relationship upheaval, and grief.
"Mental unwellness is a universal issue and isn't selective in who it impacts. Some of the most unlikely people surprise me with their struggles with mental unwellness, and what they've had to do to combat it. I just hope that their personal and positive strategies provide listeners with a belief that they can do the same."
Surveys confirm that listeners and supporters believe Take It From Us is doing it's job to address stigma and discrimination towards people with lived experience of mental distress, and is building awareness of mental health generally.
While listenership figures aren't collected by PlanetFM, Take It From Us has increased downloads on the PlanetFM website to more than 4000 a year, and this new website is a further commitment to promoting social inclusion, and community partnership for people with lived experience of mental unwellness.